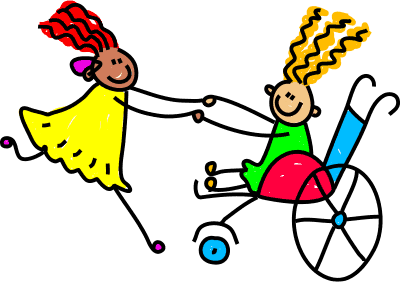 Wanderlust Therapy for Kids has been germinating as an idea for a few years during Lindsey's career. Currently the company offers Physiotherapy at home, school and within the community. Lindsey's mission is to identify suitable recreation, sports and holidays that will help children with physical challenges experience the world and engage in adventure. Sport compliments physiotherapy and promotes team work, friendships and best of all it is FUN! Lindsey's aim is to deliver fun, child centred physiotherapy to help children reach their maximum potential to improve their function and participation in everyday activities and improve their quality of life.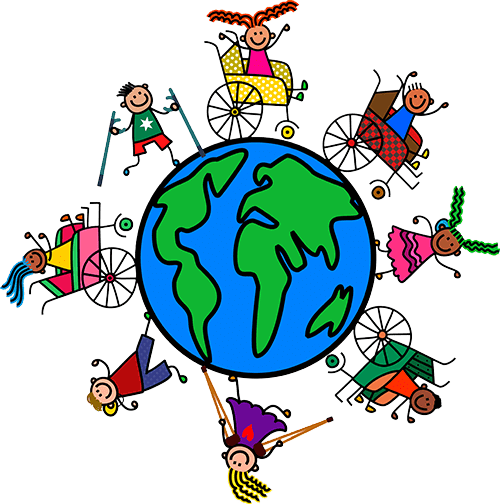 Lindsey Hopkinson
Children's Physiotherapist
Lindsey has extensive experience working with children with a wide range of developmental, neurological and musculoskeletal conditions. 
Graduating in 2001 with a degree in physiotherapy Lindsey soon found her passion, helping children with Cerebral Palsy and other similar neurological conditions. Lindsey feels very privileged to help children and their families and cares a great deal about children's happiness and quality of life. She feels very lucky that she was able to spend over 10 years developed her clinical knowledge and skill base alongside highly renowned healthcare professionals at some of the most prestigious Children's Hospitals within London. 
Lindsey remains passionate about the NHS and its services to children and works closely with the NHS interdisciplinary teams to ensure a full holistic team around the child approach is achieved. Lindsey has excellent communication and team working skills with the private health sector, NHS, education and social care professions to ensure optimal management is achieved for her clients and their families.
Career Highlights:
Lindsey worked as part of the neuroscience team at a brand-new children's hospital in Qatar. Lindsey worked alongside the divisional chief of rehabilitation for Qatar helping to set up and develop rehabilitation clinics, treatment and management pathways for children with physical disabilities. 
At the Evelina Children's Hospital in London, Lindsey gained further extensive experience working with the complex motor disorders service and neuroscience team working alongside paediatric orthopaedic and neurology consultants assessing children with complex neurological disability. Lindsey was part of a large interdisciplinary team assessing children for Deep Brain Stimulation, Intrathecal Baclofen Therapy and tone modulating medication. Lindsey also has experience with Selective Dorsal Rhizotomy assessing and treating children pre and post-surgery giving Lindsey a depth of knowledge within complex movement disorders and neurosurgical treatment options. 
One of Lindsey's keen areas of interest is paediatric gait (walking) analysis and orthotic management. Lindsey has attended several post graduate courses to increase her knowledge base to ensure optimal results to improve walking patterns of children with cerebral palsy and other related conditions. Lindsey works closely with both orthopaedic consultants and orthotists to ensure children reach their maximal potential. 
During Lindsey's time in the Middle East she helped to set up a special interest group after identifying a lack of continuing professional development for children's physiotherapists. Following this Lindsey alongside two colleagues approached the Middle East Paediatric Orthopaedic Society for support to set up the first ever 'Middle East Paediatric Physiotherapy Seminar' which took place in October 2016 with a second following in 2017. 
Lecturing Highlights:
In 2017 Lindsey moved to Qatar and was asked to lecture at the Indian Federation of Physiotherapists in Qatar. 
Below is a list of all Lindsey's achievements lecturing regionally, nationally and internationally: 
Lectured at the Indian federation of physiotherapists in Qatar, September 2017 
Lectured at the first Middle East Paediatric physiotherapy Seminar, co chairman Dubai October 2016
Lectures at the International Physical Medicine and Rehabilitation Congress, Dubai October 2016
Lectured at the Child Neuroscience Symposium in Dubai , November 2015 
Lectured at the Arab Paediatric Orthopaedic Congress in Dubai , February 2016
Lectured at the Middle East Paediatric Orthopaedic Conference in Dubai October 2015 
Numerous presentations at the Paediatric Physiotherapy Special Interest Group UAE from January 2016 – March 2017 
Lectured at the Evelina Children's Hospital spine and hip study day 2013
Lectured at the National Intrathecal Baclofen Forum, UK 2013 
Lectured at the Medical symposium at Kings College Hospital Medical School, 2008